Chromatography and Purification tools
The Medicinal Chemistry Unit has the capability to purify complex mixtures such as crude reaction products, and natural product extracts from gram to mg scales.
Large scale purification will be performed by using Biotage Isolera One Automated Flash Purification using normal-phase or reversed-phase designated columns in various scales from 100mg up to 1 gr. The unit is also equipped with Thermo Scientific UltiMate 3000 analytical and preparative HPLC systems.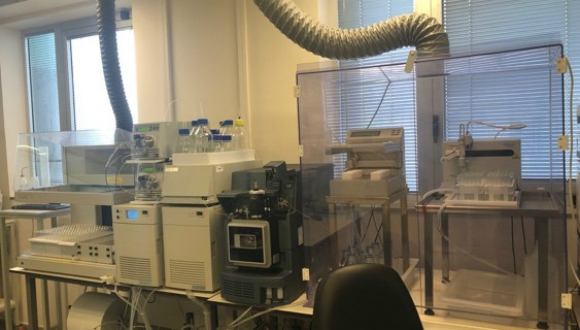 Hybrid HPLC/MS System. Photo: BCDD Private collection
Final purification to reach a high purity product will be carried on Waters AutoPurification system, A hybrid HPLC/MS System that provides mass directed purification from analytical to preparative scale.